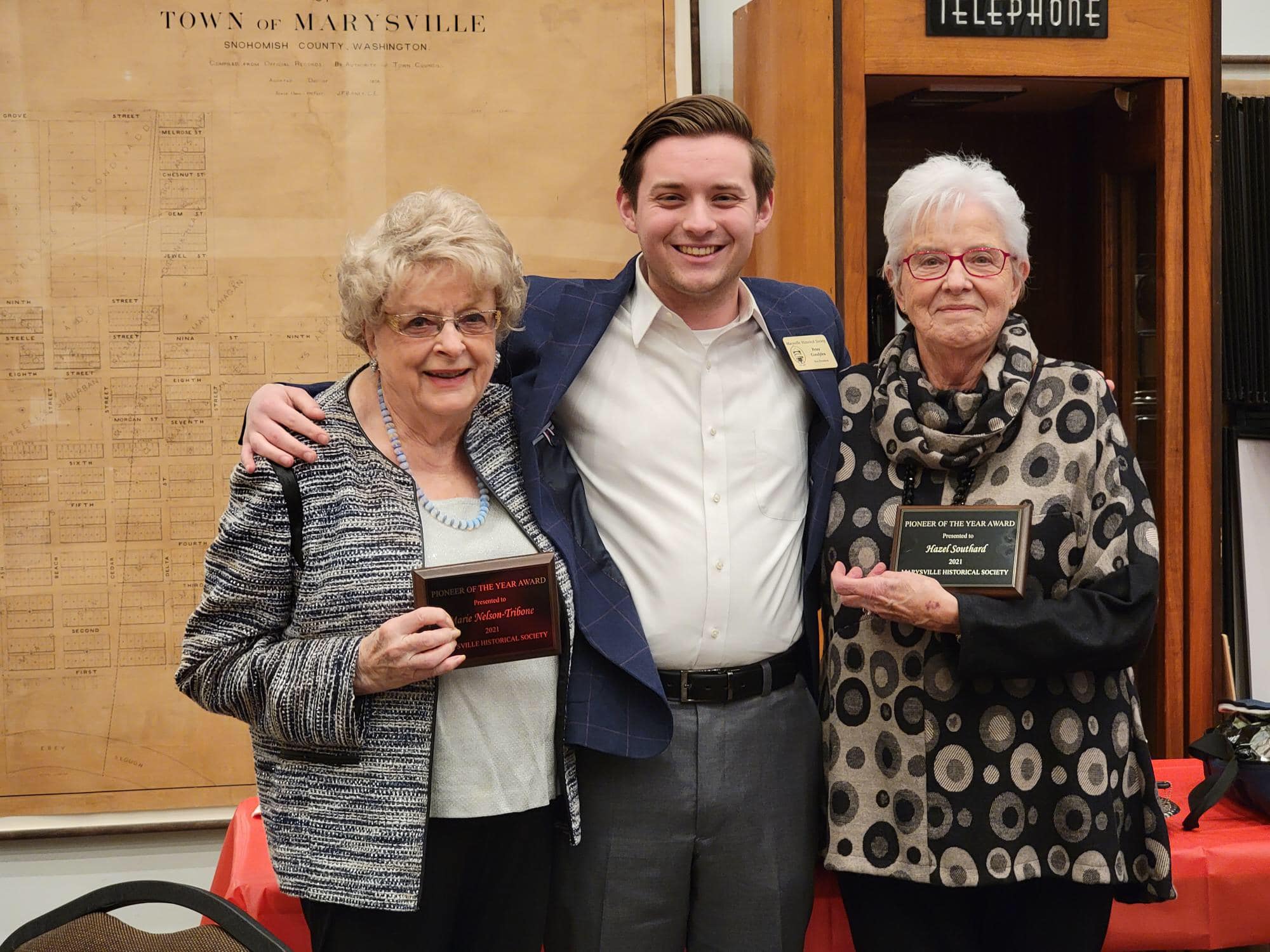 2021 PIONEER OF THE YEAR AWARD
This year we selected two very deserving ladies as our pioneers of the year: Hazel Southard and Marie Nelson-Tribone.
Hazel and Marie have given so much to this organization for many years and are excellent ambassadors of our mission to the community as a whole. Additionally, they are responsible for the beautiful floral displays in our bathtub outside the museum that greet visitors as they arrive.
Hazel has been volunteering at the museum on Tuesdays for many years now, and has taken on less glamorous, yet very important tasks such as cleaning the toilets, sweeping the floors, and keep the building as clean as possible. Marie is one of our charter members and has been a guiding force for many years within the society. We thank both Hazel and Marie for their continued commitment to the museum, and we look forward to working alongside them in 2022!
PAST PIONEER OF THE YEAR
2020 Costal Community Bank
2018 Donna A. DeAngelo Hurst
2015 Kathy Franzwa and Michelle Cochron
2012 LaVon Read and Edith Johnson